Choosing the Right Pediatrician – What to Look For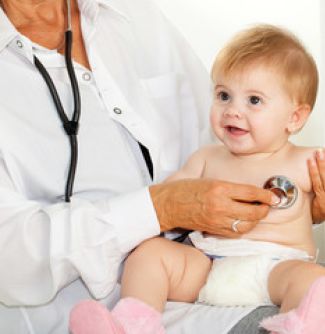 Several factors can determine parents' choice for a pediatrician. These considerations can make it a bit challenging to find your child's doctor. But it is important to not hurry through the process for the well-being of your child. For this reason, it can also be a good idea to begin your search for the pediatrician a few months before the child is born.
Here are the important factors to look for when choosing the right pediatrician for your child.
Credentials
It is really important to check the credentials of prospective pediatricians before you schedule a consultation with them or even attempt to find out more about their practice.
Check if the pediatricians under consideration are board-certified or not. Your pediatrician must be a member of American Academy of Pediatrics (AAP). Pediatricians will add the letters FAAP with their names if they are a fellow or a member of this organization. Only those doctors who clear stringent tests set by the organization receive the membership. The doctors need to continually update their knowledge and keep appearing for tests to retain their memberships. These tests are in addition to the doctors' required schooling and residency.
For instance, say you need a pediatrician in Gaithersburg MD. In such a case, ask for recommendations from your colleagues or friends who have kids and need to regularly visit a pediatrician. You can also check the AAP's website to find the names of board-certified pediatricians in your area.
If you are satisfied with the credentials of prospective doctors, also consider their overall experience. It is important to know beforehand if they have experience in caring for children of all age groups and in different kinds of clinic/hospital setups.
The Nature of Practice
Some parents are more comfortable with a pediatrician working in a group practice; others may prefer to have a doctor with an independent practice.
The benefit with group practices is that a doctor may always be available for your child in case your pediatrician is not available due to any emergency or personal reasons. Another benefit of a group practice is that you may be able to see a doctor in case you can't make it to your scheduled appointment with your pediatrician for any reason or need to come in for an emergency visit.
Comfort Level (with the doctor and the clinic/practice)
Comfort level with your child's doctor is absolutely essential. You can schedule a consult with prospective pediatricians to gauge if you feel comfortable about your interactions with them. Do they respond to your queries courteously? Do they display patience when replying to your basic questions about their practice? Do you share the same ideas about matters such as vaccines, breastfeeding etc? Do you feel supported by the doctor even if your views on these matters differ?
Do not hesitate to ask the questions you have in mind for your doctor. Your pediatrician is going to be a part of your child's life (and yours too) for many years to come. So, take your time to seek the information, which is important for you to know. You need a compassionate doctor who will respect a parent's concerns irrespective of the nature of the issue.
Also assess your comfort level with the look and feel of the clinic during your first visit itself. Is the waiting area kid-friendly? Is the clinic really clean? Is the behavior of the support staff polite and helpful? Are you comfortable with the time it takes for you to schedule an appointment? What is the response of the doctor/clinic staff when you call there with an emergency?
Are you comfortable with the distance of the clinic from your home? Are you willing to reconsider the distance factor for the best pediatricians in your town? To go with the already-mentioned example, if you are looking for a pediatrician in Gaithersburg, MD then it can prudent to first consider the credentials and the experience of the doctor. The distance part can be crucial but less important factor to consider.
With these considerations, you can simplify your search for a pediatrician.