Doctor Recommended Baby Bottles- Why You Need Them and What are the Advantages?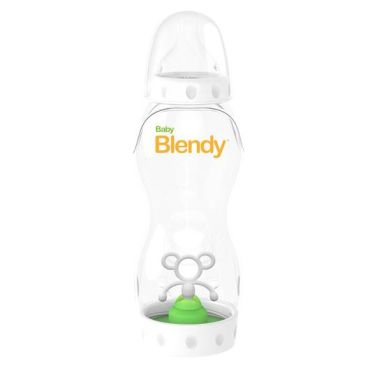 Bottle-feeding is one of the best alternatives to breastfeeding, though it may not prove as beneficial. However, the formula provides all the necessary nutrients essential for the baby to grow and thrive. There are various types of baby bottles available in the markets today. You can find baby bottles in different materials, sizes, shapes, and designs to suit the varying requirements of your little one.
You need to buy baby bottles based on the specific requirements of your precious little one. It varies according to your baby's age and development. Doctor recommended baby bottle is particularly advantageous due to many reasons.
Advantages of Doctor Recommended Baby Bottles
Anti-colic
One of the biggest concerns that mothers face while bottle-feeding babies is colic and gas. Baby bottles that doctors recommend have anti-colic features. These bottles have unique designs and bottom air vent systems that prevent the formation of air pockets in the nipple and the bottle.
Comfortable and easy to hold
Some of the best baby bottles have a smooth and comfortable shape. With unique designs for babies, these bottles are easy to hold.
Natural experience
Doctor recommended baby bottles mimic the breastfeeding experience, as these nipples are soft and pliable. It also imitates the movement of breastfeeding which makes it easier for the baby and the mother.
Silicone material
Most parents are apprehensive of using baby bottles due to the fear of chemical leeching. However, baby bottles that most doctors recommend are made of silicone and it is completely free from BPA.
Easy to latch on
Switching from breastfeeding to bottle-feeding might seem a tad difficult for some babies. Some may even refuse to bottle-feed which makes things even more difficult for mothers. Most of the baby bottles that a doctor recommends are easy to latch on. It is quite similar to the breastfeeding experience.
Different flow rates
The flow rates vary according to the type of nipple in the feeding bottle. Newborn babies require bottles with a minimum flow rate, which is gradually increased as the baby grows up. There are baby bottles, which include five different flow rates to keep pace with the development of your baby.
Baby bottle blenders
The use of baby bottle blender helps to reduce symptoms of discomfort after feeding such as bloating, gas, spit-up and colic. These blenders mix formula without any air bubbles in a rapid motion. Shaking your baby bottle to mix formula can lead to the formation of air bubbles, which tend to cause colic. These baby bottle blenders are ideal for babies of all ages as it mixes cereals such as oatmeal and rice without any clumps. It also mixes breast milk thoroughly without the separation of fat.
Portable
Doctor recommended baby bottles are easy to use while you are on the move. Portable baby bottles are available in a range of varieties both offline and online.
Easy to measure
Another significant advantage of using baby bottle is that it is easy to measure the amount of feed your baby gets with each feeding session. This helps you to understand how much is actually necessary for your baby to feel full.
True, most doctors do agree that there is no perfect substitute for breast milk as it has numerous beneficial features. Nevertheless, there are times when it is not possible or practical to breastfeed your baby. Baby bottles are a blessing in such situations. Today formula is an excellent substitute to mother's milk as it contains all the necessary nutrients needed for the healthy growth of your baby.
Bottle-feeding also allows the mother to share the responsibility of feeding. This gives everyone in the family an opportunity to bond with the baby. Moreover, formula-fed babies are less hungry than breastfed ones because formula takes a longer time to digest.
You can always discuss with your pediatrician and choose the best baby bottle for your little one. It is better to try a few brands and let your baby decide which one is comfortable and convenient.