Essential Questions to Ask the Dentist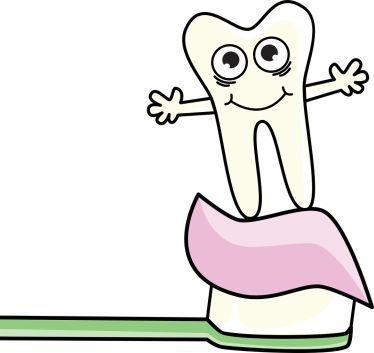 When it comes to your dental queries, no questions are worthless. Good dentists will always provide answers to your questions related to your oral health, general dentistry questions, or even about their practice.
Here are some essential questions to ask your family dentist or any new dentist you plan to visit. You can look for a new dentist via online searches. Use keywords such as dentist Springfield VA (if this is your location) to get some good search results. 
Question – Am I brushing my teeth, right?
The chances are that you are not brushing your teeth right – at least not in a manner that will get it the dentists' approval. There is no harm asking the dentist if you are cleaning your teeth right. Next time you go for a scheduled visit to the dentist's office, ensure that you ask this question if you have doubts about your brushing technique.
Your dentist can assuage your fears about not doing it right by your teeth. The sooner you learn the right way to clean your teeth, the better it will be for your oral health.
Question – Am I using the right dental cleaning products?
Along with the right cleaning techniques, it is also important to use the right cleaning products. You may be brushing your teeth right. But if you are not using the right toothpaste, the cleaning results won't be the best even with proper brushing.
Your dentist can suggest toothpaste containing the right amount of fluoride in it. If you need additional help in keeping your breath fresh throughout the day, you can also ask recommendations for a mouth rinse.
Question – Why do I need dental X-rays? 
Dental X-rays are helpful as these scans help your dentist to compare your dental health over the years. X-rays help to reveal the inner state of your teeth. Your dentist will be able to see the cavities that are just beginning to form and track the seriousness of the problem over a period of time. The frequency of dental X-rays during preventive checkups will vary depending on your unique oral health needs.
Your dentists may also take dental X-rays at the start of any restorative and cosmetic treatment. For instance, your dentist is likely to examine the state of your bone structure via X-rays before beginning the treatment for dental implants.
Question – How often do I need to come for preventive checkups?
Preventive checkups are an essential part of everyone's oral healthcare routine. These checkups help to identify dental problems in a timely manner and help you avoid unnecessary expensive treatments at a later date.
The need for scheduled preventive checkups may differ from person to person. Based on your oral health, your dentist will recommend that you come every six months or so for your preventive checkups. If your teeth are in excellent condition, your dentist may recommend preventive checkups only once a year to help you maintain your oral health.
Question – Is there a way to prevent gum disease?
You may wonder if gum disease is inevitable. You may be curious about your chances of experiencing dental decay despite a good oral care routine.
You can get some clarity from your dentist by asking this question. If you brush properly, use the right products, and see your dentist regularly, then you are not likely to get gum disease at any stage in life.
Question – What are my payment options?
A very important question to ask your dentist is about the payment options available at the clinic. Most dentists these days offer multiple payment methods for the ease of their patients. You can pay via credit or debit cards. You can also pay in cash. But you will also find a facility for flexible payments at some dental clinics. Such payment methods come in handy when you need to pay for an expensive dental treatment but can't afford to pay for it in entirety at the same time.
Good dentists understand the significance of timely dental treatments. To that end, they make it possible for their patients to seek the treatment and pay via flexible installments. With your insurance and varied payment options, the costs of dental visits can be affordable.