Hair Loss Treatment: What You Should Know Before You Begin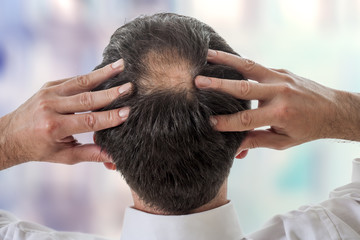 No one wishes to experience hair loss. Fortunately now there are a ton of treatment options available for those who are facing problems such as thinning hair or baldness. From surgical to non-surgical treatments, you can now opt for one that you find the most suitable for your hair loss problem.
Here are a few things to know before you begin your hair loss treatment.
Some hair loss treatments can produce serious side effects.
Hair transplant surgeries carry risks such as post-treatment infections, scarring, and bleeding. The transplanted hair follicles may become infected with abscess.
Medicines for hair restoration may produce some good results with long-term use. But these medicines can cause side effects like rapid heartbeat, hormonal imbalance, mood swings, and sexual dysfunction. Problems with the heartbeat and hormones may cause further health troubles. Hair restoration medicines are also not recommended for women who are pregnant or nursing.
Minimally-invasive hair loss treatments are now available.
Treatments such as scalp micropigmentation and hair density are minimally-invasive and offer effective solutions for hair loss. In fact, scalp micropigmentation can be one of the best hair loss treatments for men if performed by highly-trained technicians.
Scalp micropigmentation involves microdots of ink on the scalp to cover baldness or to recreate hairlines. The pigment helps to create an illusion of hair that looks natural. Hair density is a treatment where ink is deposited on the scalp to cover thinning areas of hair. The ink or the pigment used in the treatment is organic in nature and completely safe to embed in the skin. The needle used for the embedding process is thin and produces less discomfort than what you can expect during a standard tattooing procedure.
If you are looking for the best hair loss treatment for men then you can't beat scalp micropigmentation especially for treating complete baldness. Hair density, meanwhile, is right for both women and men who are experiencing thinning of hair. The use of pigment to cover the baldness or sparse patches of hair is ideal for a natural look. It helps to create the perfect illusion of a full head of hair – be it a five o'clock shadow (scalp micropigmentation) or natural looking hair (hair density). These are more natural-looking hair restoration solutions than what you can get from use of wigs.
The facility, the clinic, or the studio you choose for your hair restoration is an important consideration for your successful treatment.
Regardless of the treatment option you choose, it is extremely important that you select the right doctor (surgery, medicines) or the technician (scalp micropigmentation, hair density) for it.
Look for the experience of the doctor or the technician in providing a specific hair loss treatment. Schedule a consulting session with the clinic or the studio to assess if it is right for your requirements. For instance, the studio for scalp micropigmentation or hair density must have highly-trained technicians to perform the procedure. The treatment must also be customized for you. Pay attention to the treatment accorded to you at the clinic. Did you receive undivided attention from the technicians? Did they properly explain the procedure to you? Did you feel comfortable with the studio environment? Apply the same questions to any medical clinic you might be considering for your hair transplant surgery.
There are time and success factors to consider with each hair loss treatment option.
Results from hair transplant surgery can take up to months to manifest. The procedure requires the transplanted hair follicles to take root and then trigger new hair growth. At times, the new growth may not be ideal for producing the best results.
Many people may not have enough follicles available for the grafting (the process of transplanting the hair follicles from one place to another). Medicines are also effective only with prolonged use. But even then there are no real guarantees of getting good results.
Scalp micropigmentation in NJ can include one or multiple sessions depending on your specific condition. Hair density treatments may require 4-6 hours. But both these treatments show immediate results.
With these considerations in mind, you can choose the right hair loss treatment for you.