Tips for Choosing Vampire Facial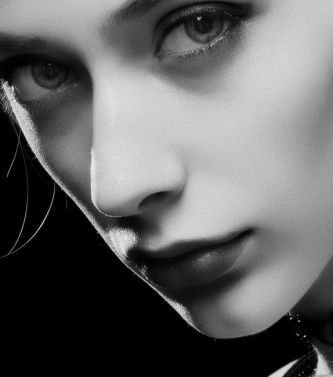 Vampire facial is a treatment that offers several benefits for the skin. The name suits the treatment right as it involves the use of blood to revitalize your skin and restore your facial glow.
Understanding Vampire Facial Treatment
Vampire facial is a treatment that utilizes PRP or platelet-rich plasma to revitalize the skin. PRP is obtained from the blood of the person undergoing the treatment. The blood is usually drawn from the arm as needed and then it is separated into different components using a device known as the centrifuge. The platelets are derived from the blood to enhance the functions of the skin cells.
Platelets contain growth factors that can boost the skin's texture exponentially. These growth factors can help to boost collagen and elastin production in the skin, which are proteins essential for healthy and younger-looking skin. With age, collagen begins to deplete from the skin. Collagen helps to keep the skin's structure healthy. Elastin offers elasticity to the skin. Without adequate reserves of these two proteins, the skin can begin to show various signs of aging.
Depending on the provider, you can expect the topical application of PRP during your facial along with microneedling. Microneedling helps PRP or any substance to penetrate deeper into the skin. Some providers may also inject PRP (akin to fillers) into the skin to enhance its effect.
Tips to Consider when Choosing Vampire Facial
Select the Right Provider
It is extremely important to choose a qualified provider for your vampire facial. Let's say you want to undergo a vampire facial in NYC then choose a clinic run by qualified and registered medical professionals such as doctors or nurses in your local area. Vampire facial is not something that you can opt at any salon or spa run by just about anyone. It requires proper medical knowledge to draw the blood, purify it, obtain the platelets, and use it safely on the skin.
PRP treatments are not recommended for those who have blood-clotting problems or any sort of blood-related diseases. So, your provider will also need to know your medical history before scheduling your session.
Before you schedule your vampire facial session, it can help you to sit with your provider and discuss the finer nuances of the treatment. It is best to go with a provider who responds to potential clients' queries with due consideration.
Choose the Treatment Time Right
If you see fine lines starting to appear on your face, regular vampire facials may delay the aging process of your facial skin. It is also recommended for anyone wishing for more vitality and rejuvenation on their face. It is best to start using PRP skin treatments before your face is lined with deep wrinkles. Vampire facial can help you delay signs of aging on your face quite effectively. But vampire facial may also be right for those with sun-damaged skin or extensive wrinkles.
Post your vampire facial session, it is normal to experience a bit of redness on the skin. So, ensure that you opt for the treatment a few days before a significant event or a meeting.
Take Safety Precautions
It is important to follow aftercare instructions that your provider recommends post your vampire facial treatment. Your provider may suggest the application of a medicated sunscreen to use on the skin after the treatment at least for a while. It is also best to avoid using makeup before the redness on the skin completely subsides.
It is extremely vital to reveal your medical history to your provider to avoid any complications from the treatment. If you are planning your pregnancy, it is best to let your provider know. If you are pregnant or nursing, you may need to adjust the time of your vampire facials as recommended by your provider. The same applies if you use medicines for pain relief or vitamin supplements. These medicines can increase the chances of bruising from any cosmetic treatment or surgery for that matter.
These are standard precautions to take before any surgical or nonsurgical cosmetic treatment. So, ensure that you communicate freely with your provider about your health and medical history.