Useful Tips for Choosing the Eyeglasses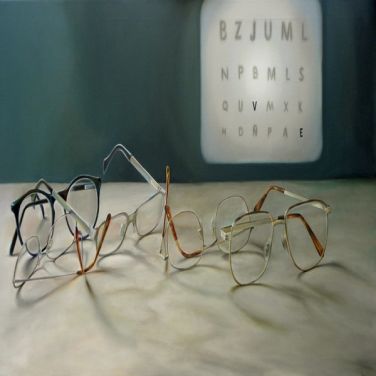 Buying eyeglasses isn't simple anymore. With a vast array of choices available in both frames and lenses, it can be extremely overwhelming to decide on the best option for your perfect fit. The right eyeglasses must be in accordance with your vision needs, lifestyle, and even personal style.
The Significance of a Fresh Prescription
The first thing to do before buying new eyeglasses is to get a fresh prescription if you haven't had your vision tested in at least a year. For instance, if you need eyeglasses in Colorado Springs then an appointment with a reputed local ophthalmologist can guarantee you perfect vision because of your latest prescription.
Vision changes overtime. If you buy new eyeglasses with even a year-old prescription then it might not work that well for you.
Tips to Choose the Right Eyeglasses
Let's talk about lenses –
You can choose either glass or plastic lenses. Glass lenses are not as prone to scratches and damage as they used be a decade or so ago. But glass lenses can be a little heavier than plastic ones. You can also choose lenses with features such as anti-reflection, UV rays protection, dust-resistance etc. Any good eyeglass store will always have on offer different lens options for all sorts of prescriptions and requirements.
For people with strong prescriptions but desiring to buy thinner lenses, polycarbonate may work better than glass. For those spending a lot of time working with computers may want to invest in lenses with anti-glare features. For children, plastic frames may be a better option than glass ones due to safety considerations.
Now, the frames –
Metal frames come in a rage of materials such as titanium and different alloys. For plastic lenses, it is best to opt for rimless frames. If you want something more durable, it is best to choose metal frames. Titanium frames can resist wear and tear really well. Flexon (a titanium alloy) is ideal for kids as it is a very flexible material for frames.
Plastic frames come in materials such as blended nylon, zylonite, and others. Frames made with blended nylon are lightweight yet strong. Zylonite frames are available in a variety of colors.
Frames come in a range of shapes as well. You can choose from round to rectangle, and circular ones. For those preferring more adventurous styles can choose cat-eye frames or really oversized ones. Large-sized frames work best with oval faces. Oval frames work well with angular faces. But there is no hard and fast rule here. Choose a frame that you feel you can confidently use every day.
Last, (but not the least) the specific requirements –
It is always best to choose lenses and frames best suited to your lifestyle. If you need eyeglasses for prolonged and everyday use, it helps to choose sturdy yet lightweight frames. For those with an active lifestyle, it is better to invest in titanium frames or really durable blended nylon ones. Stainless steel frames cost less than titanium ones and offer durability as well.
If you are allergic to some metals, titanium frames may work best for you. Titanium is hypoallergenic. So, anyone with nickel or other metal allergy can use it as an eyeglass frame material. You can even find some plastic frame options if you need a hypoallergenic one.
Many people get migraine headaches due to sunlight sensitivity. If you are not keen on using contact lenses but need to wear sunglasses; choose photochromic lenses. These lenses develop a tint when exposed to sunlight; providing protection to eyes. Ask the optician or your ophthalmologist for recommendations if light sensitivity is a concern with you. Nowadays, special tints are available for lenses that work best for people with a light sensitivity problem.
If you need stylish frames, you can choose from any color or shape nowadays.
It is best to buy eyeglasses after trying them out in real time than virtually. Nothing can beat the feel of trying the frames for real and understanding its utility for your needs. If you are not sure about a material, it is best to discuss it with your eye doctor in Colorado Springs before choosing it for your everyday use.