What to Look for in a Pediatric Medical Clinic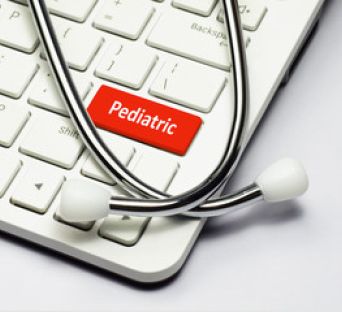 You should look for a pediatric clinic which has been committed to offer its little patients to budding teens with the finest class of healthcare services. Apart from being well fitted with child loving staffs, friendly pediatricians and active nurses,  Gaithersburg pediatrics should boast comfortable waiting hall with children playthings apart from total cleanliness in the entire facility. In order to find the most reassuring clinic, consider 9 primary aspects
Nine Must Have Facilities and Features of Pediatrics
Range of Services
Always locate a pediatric health center which is prepared to offer across-the-board services, be it newborn baby checkups or well-child routine check, vaccination or emergency services. Under the same roof it should provide:
Well-Child routine exams as per schedules
Sports physicals and school physicals
Preventative care services and guidance
Developmental assessment services
It should have arrangements for periodical screening like diabetes or cholesterol. Aside from all common vaccines to safeguard children from Diphtheria, Measles, Hepatitis B, Tetanus, flu, and others, ensure it has the facility to provide Travel Vaccines as per necessity.
Calm, Cozy, and Spacious Waiting Hall
A cramped stuffy waiting hall not only irritates children but their guardians too. In your foremost visit ensure it has ample space as well as open area for 'always on-the-move' children, accommodating parents who visit their newborns in strollers. A calm and cozy waiting hall is utmost need to wait with diseased as well as active children.
Separate Well Baby and Sick Baby Section
The pediatric clinic, you are in quest of should have separate sections for well and sick child waiting sections. Most importantly, infants and toddlers have less immune power, which often become the cause of catching fever, cough and cold and other contagious ailments in course of well-child visits.
Hygiene and Cleanliness
Probably the biggest essential feature that a child care clinic should have is fresh, tidy, well-maintained waiting halls to procedure rooms and doctor's chamber. Apart from having newest infection control measures, preservation of optimum cleanliness and hygiene in frequent intervals throughout the space is crucial for a pediatric clinic. Furniture and fixtures should be made dirt-free using vacuum cleaners on a daily basis.
Cool Atmosphere and Helping Staff
Right from the receptionist to billing staff, nurses, and caregivers should be friendly, child affectionate and accommodating to parents as well as to all little patients. They should be equally dedicated to their duties, take care of sick children come with high fever or injury, and always stay well-behaved with a smile under their lips. Nurses should be dedicated but not hurried that often become a cause of other's irritation.
Technology and Tools
Find out pediatrics in Gaithersburg that are well equipped with digital tools and technologies, be it computers for registering appointments, laptops for storing the details of patient's database, weighing machines, height measurement tools or safety devices. Equally, procedure rooms should be outfitted with latest class of medical devices and apparatus.
Children Playthings
Presence of an array of playthings from teddy bear, doll, and building blocks to digitally controlled child entertaining games is must-have, when it comes to pediatric clinics. The foyer, waiting hall and even the procedure rooms and doctor's cabin should be displayed with varieties of pictures and images engaging to children, such as colorful flowers, nature, child-loving-moms. Use of educational images can be a great choice for teens and youngsters.
Safety Measures
Ensure if the facility is prepared, adhering to the needed safety tools and measures. Instead of having hardy playthings that often cause injury to children, all games should be soft, fluffy and must be disinfected on regular basis. Upholstery seating arrangements are best for pediatric clinics.
The Pediatricians
Pediatrics in Gaithersburg services should be operational with insightful, smiling face and child friendly pediatricians, assistant child care providers, and nurses. They must hold board certification with fellowship of AAP. They should be highly caring to care for your baby equipped with state-of-the-arts medical devices, tools, and techniques.