Benefits of Cold Therapy on Knees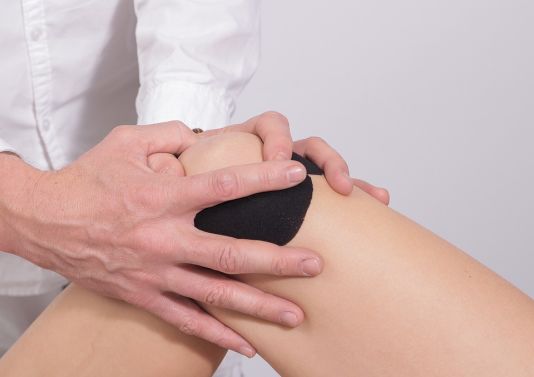 For those experiencing pain or discomfort in their knee, cold therapy can be beneficial as a healing approach.
The knee joint can experience different kinds of injuries. Minor ligament tears, fractures, bone dislocation, and inflammation are some common types of injuries of the knee joint. People with arthritis can experience mild to severe pain in the knee and are always at the risk of injuring the joint with just a tiny bit of trauma. Some knee injuries require surgeries while others may need long-term care with medicines or physical therapy. In all these cases, cold therapy can offer immense benefits to speed up the post-surgical recovery or to help manage the pain.
Here is a look at cold therapy and its benefits for healing the knee.
Cold Therapy – What is It?
Cold therapy is a healing technique involving freezing temperatures applied over the injured tissues. The freezing temperature numbs the nerves and reduces the blood supply upon application over the affected area. The process helps the body to initiate a healing reaction to treat the site of the cold therapy application.
Cold therapy can be used to heal surgical wounds and muscle injuries. It is helpful for providing relief to tired and stressed muscles after intense workouts or due to fatigue.
Cold therapy can be administered through ice packs or special devices such as ice machine for knee or shoulders. It is better to use machines as cold therapy units deliver healing in the most efficient and safe manner.
Cold Therapy Benefits for the Knee
There are a number of benefits of using cold therapy on the knees.
Speedy recovery after knee surgeries –
Procedures such as total knee replacement and anterior cruciate ligament (ACL) repair require physical therapy for the successful outcomes after the surgeries. Cold therapy helps to decrease the swelling on the surgical site, thereby, reducing the pain. Cold therapy can help patients to manage pain in their knees in a better way and begin their physical therapy without wasting any time.
Cold therapy can help patients regain range of motions in their knee joint sooner than expected; allowing them to begin their rehabilitation program for complete recovery. Application of cold therapy can also reduce the amount of blood loss after surgery.
Relief from pain –
Cold therapy can heal knee pain if used in a consistent manner. Knee injuries that don't require surgery are often treated with painkillers and physical therapy. Cold therapy is often a part of the healing measures employed in such cases. But instead of being used just as an extra remedy, cold therapy is now considered an integral part of the healing process. Using cold therapy in a consistent manner can even make it possible to heal the pain without using medicines excessively.
If you have pain in the knee after sustaining an injury, use of cold therapy can help in the long run. Knee pain can recur even after an injury is healed for the time being. Instead of using medicines every time your knee troubles you, it is more useful to simply resort to cold therapy to heal the pain.
People experiencing arthritis pain can benefit from cold therapy as it can provide a lot of relief from the discomfort associated with this degenerative condition.
No side effects –
Cold therapy is a safe healing remedy. There are no side effects to cold therapy unlike pain medicines, which can cause dependency on the users.
But it is important to use machines instead of ice packs for the application of cold therapy. Ice packs can drip water on the surgical wounds and increase the risk of post-operative infections. But ice machines for knees pose no such risks.
Inconsistent temperature ranges can also cause burn injuries. But with cold therapy machine from reputed brands, there is no such problem. For example, IsoComforter cold therapy machines are designed with patented Iso tube technology to deliver healing in the most efficient manner. The healing pads in IsoComforter machines contain ridges for optimum contact with the skin.
Cold therapy can help you keep your knee joint mobile and healthy for optimal mobility.